Powerology Compact 65W 3-Output GaN Charger
Compact Fast Charger
USB-A Quick Charging
0%-60% 35min*
Laptop charger
6 Months Warranty
View More
or 3 installments of
Rs.5,450.00
with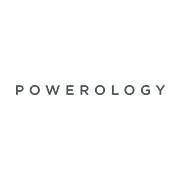 Delivery Information (Estimated Delivery Time)
Colombo 1-15 (1-2 Working Days)

Colombo Suburbs (1-3 Working Days)

Other Areas (2-5 Working Days)
Product Description
Powerology 

Compact 65W 3-Output GaN Charger
Powerology Wall Charger EU
Powerology Wall Charger is equipped with 65W power delivery. You can easily rely on this efficient product for fast charging of laptops, tablets, and all the devices with type-C compatibility.
Notice that two separate type-C ports have been designed in this wall charger which gives you the option to connect more devices at the same time. The wall charger has a fantastic design to be as handy as possible and you can carry it everywhere by yourself. It has a power cable plug-in 2-pin EU shape. This charger could be fit anywhere that you imagine even in the smallest area.
Powerology Wall Charger UK
The modern design automatic LED indicator lights up while using the charger which could be a good to not to forget to take it off when its needed. This device can charge two devices at the same time and be sure that it is not going to over-heat due to its GaN attribute.
The voltage and wattage of the ports in this products are as following: Input 100-240V/ PD- 1 Output 65W PD 1 and 2 Output 45W + 18W PD 1 + USB- A QC Output 45W + 18W PD 2 + USB- A Output 15W Max. PD 1 & PD 2 & USB- A Output 45W + 15W shared power dash (fast and efficient charging)